LightSpace / ColourSpace & Hardware Bundles for March 2020
Greetings from Ted Aspiotis displaycalibrations.com.
We have exclusive LightSpace offers to announce valid for March 2020, updates also regarding ColourSpace development.

Summary of Specials for March 2020
-20% OFF for all LightSpace license orders (including a free upgrade to ColourSpace)
-10% OFF on hardware for JETI, Colorimetry Research, Murideo, Discus, and X-Rite for new LightSpace orders with hardware as a bundle (-20% on LightSpace and -10% on hardware)
-15% OFF on Klein for new LightSpace orders with hardware as a bundle
(-20% on LightSpace and -15% on Klein)
-5% OFF on X-Rite Instruments for LightSpace users with a paid license level.
As we are getting ever closer to releasing ColourSpace, it is worth reiterating that any LightSpace license purchased now will be upgraded to the equivalent ColourSpace license FOR FREE, when ColourSpace is released.

Moreover, as ColourSpace will have a higher purchase price than LightSpace, purchasing LightSpace now provides a serious discount over purchasing ColourSpace directly.

Getting LightSpace with -20% discount is clever money-saving as both licenses will remain active after ColourSpace is released, its a 2-for-1 deal.

It is not that LightSpace will stop to receive updates.
However, the current development platform has limitations to the capabilities which can be added in the future, as the software is already 12 years old.

Because of that limitation, it has developed newer software based on a more modern platform.
ColourSpace will have a better interface and more advanced evaluation capabilities, like 3D charts of measurements, scalable charts.
It will have a more user-friendly manual cal experience with live updates of the charts and color patch slider with custom color list capability.

New features not possible to be added to LightSpace; there will be added to ColourSpace, while LightSpace will continue to get bug fixes.

LightSpace is already a fully working product, but ColourSpace will introduce additional and more advanced capabilities.

Each LightSpace license will continue to be valid and work for years.
However, users will receive a separate license for ColourSpace.

ColourSpace Beta
We were expecting the first beta of ColourSpace at the end of December 2019.
However, some serious structural changes that will provide greater flexibility in the future has been delaying that beta release.
Delaying the release of the public beta was the right thing to do, for providing to the customers a far better product long-term.
The development team is working on it.

Which LightSpace users will get a free ColourSpace Upgrade?
LightSpace customers who purchased their license during 2019/2020 will get a free upgrade to ColourSpace, including access to the first beta.
LightSpace customers who have bought the upgrade to ColourSpace will receive the first beta when it is available.
LightSpace users will receive a separate license key for ColourSpace, and LightSpace will continue to work with their existing key.

ColourSpace Upgrade Offer for LightSpace users with a purchased license before 2019
For LightSpace customers with a purchased license before 2019, they can get the ColourSpace upgrade with a variable discount, based on the age of the license.
Please locate the LightSpace license purchase PDF invoice and let us know only the 5-digit invoice number for us to able to calculate the quote offer.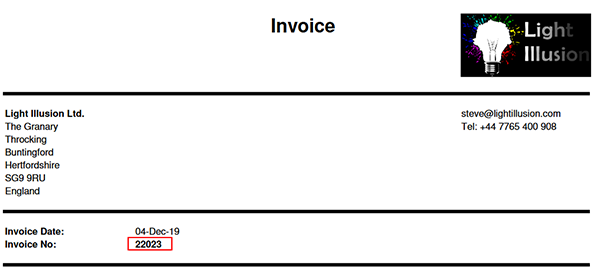 All advanced purchase pricing will be honored, even if the price of ColourSpace will be increased on release.

ColourSpace pricing should be about ~20% higher compared to current LightSpace retail prices.

LightSpace Software 'Specials' for March 2020
As we are getting ever closer to releasing ColourSpace, it will be an excellent opportunity now to join the Light Illusion family, taking advantage of these 'Specials' you will see below, which will be available until the end of March 2020 through displaycalibrations.com only: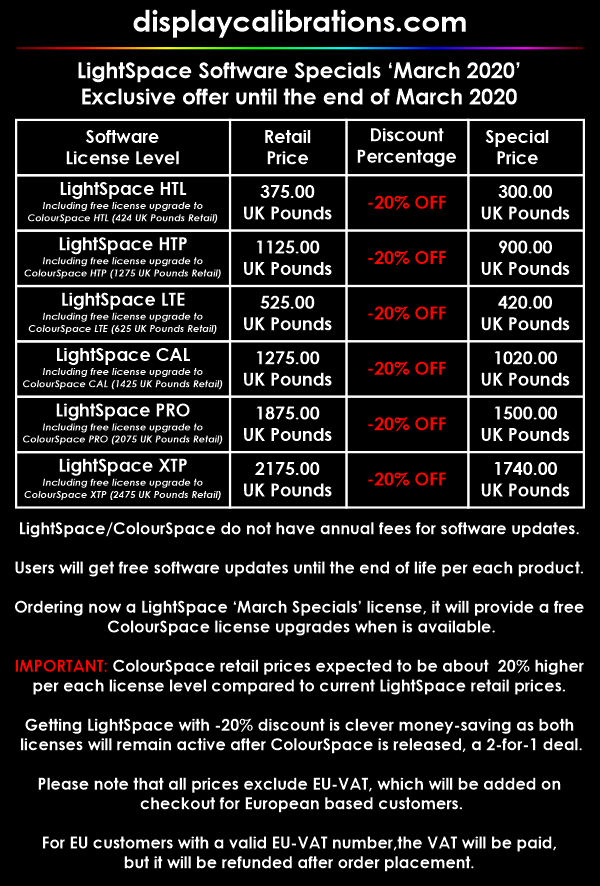 The supported hardware and capabilities per each license level are available for Home, and Professional license levels.

LightSpace software bundles with hardware specials for March 2020
When a LightSpace software order is combined with a hardware order also, the customers will able to get the following discounts on hardware.
-10% OFF on hardware for JETI, Colorimetry Research, Murideo, Discus, and X-Rite for new LightSpace orders with hardware as a bundle (-20% on LightSpace and -10% on hardware)
-15% OFF on Klein for new LightSpace orders with hardware as a bundle
(-20% on LightSpace and -15% on Klein)


X-Rite i1 instrument offers for LightSpace users only
For all LightSpace customers with a paid license, we can provide them access to a secret store for X-Rite instruments where they can place an order with a -5% discount.
That X-Rite secret store page is password protected, but we can provide the password to LightSpace users, contact us for more info.
X-Rite i1Display PRO OEM (February 2020 manufactured), i1PRO2, i1PRO3, i1PRO3 Plus, or bundles will be available with a -5% discount: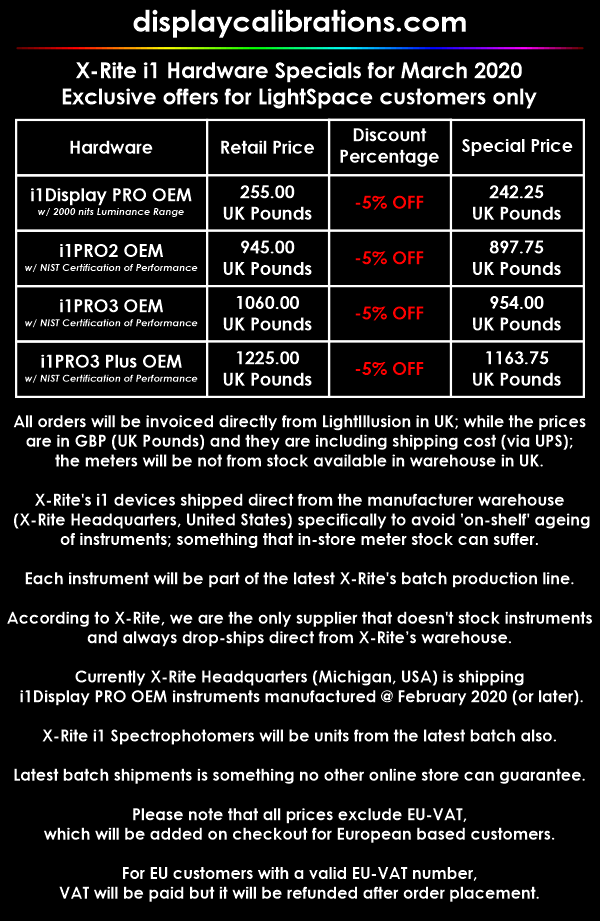 The regular prices for X-Rite instruments and more details about shipping are available to the store.

X-Rite i1PRO3 OEM / i1PRO3 Plus OEM
We have added the X-Rite i1PRO3 OEM spectrophotometer to the store, as released in February 2020.
X-Rite i1PRO3 OEM or i1PRO3 Plus spectrophotometers are supported already from the current release of LightSpace.
Users of different calibration software that does not support i1PRO3/i1PRO3 Plus, they can use LightSpace ZRO (free license level) to operate the instruments and create manually meter correction tables for their colorimeters.
X-Rite has improved the Inter-Instrument Agreement of i1PRO3s spectrophotometers; about how accurately two devices of the same make and model can repeat a color measurement.
Please see below the i1 spectrophotometers specification comparison table regarding the differences which affect calibration measurements on display/projectors: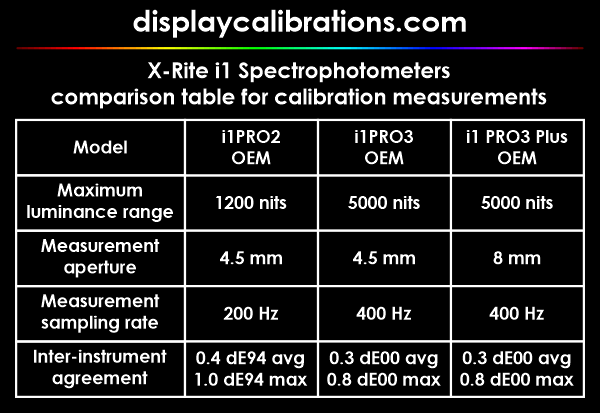 X-Rite Instruments Shipments
X-Rite i1 OEM instruments (i1Display PRO 2000 nits, i1PRO2, i1PRO3, and i1PRO3 Plus) will drop-ship direct from X-Rite Headquarters (Michigan, USA).
According to X-Rite, we are the only supplier who does not keep stock of instruments.

We aim our customers to receive meters from the latest produced batch directly from the manufacturer warehouse.
This procedure will avoid 'on-shelf' aging of instruments, something that in-store meter stock can suffer.
It will be an advantage for X-Rite's spectrophotometers to have a flesh certification for their performance, traceable to NIST (National Institute of Standards and Technology) measurement standards.

Shipping info on hardware orders
Pricing: Please note that all prices exclude EU-VAT (20% UK-VAT); it will be added on checkout for European based customers.

For EU customers with a valid EU-VAT number, VAT will be paid, but it will be refunded after order placement.

Here you can verify the validity of an EU-VAT number: VIES VAT Number Validation

TAV/VAT: Non-US/EU/UK Hardware shipments may require TAX/VAT payment on import, depending on country and customer VAT/TAX status.


For US customers, they will not pay any VAT, or any import tax as the following hardware will ship from the USA (Klein, X-Rite, Colorimetry Research, Murideo).
Shipping details for X-Rite instrument are available here.
If in doubt, contact us before placing an order.



ColourSpace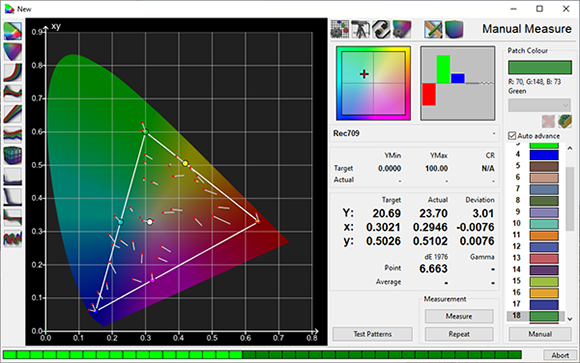 ColourSpace will take the display calibration and color management to the next level by providing unprecedented and previously unachievable levels of accuracy and data reporting for display calibration, color management, and color workflows within the professional Film, Post-Production, & Broadcast industries, as well as for Display Manufacturers and Home Cinema enthusiasts.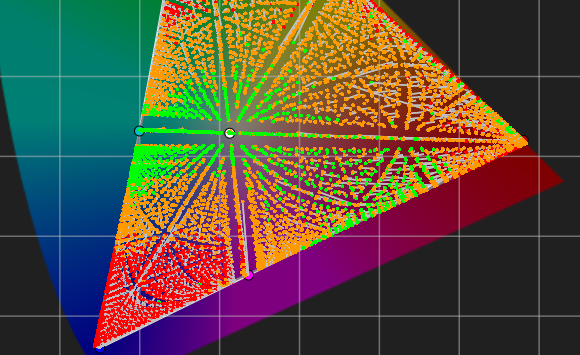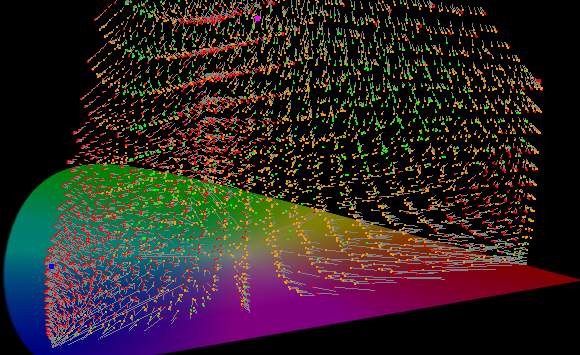 There is available a video overview of ColourSpace color management and calibration system here.
You can find more info about ColourSpace's webpage here.
ColourSpace will have a modern and more user-friendly interface, and it will improve the manual procedure.
Using Calibration Interface, it will have presets for measurement.
However, you can create and load your custom patch list also, from an excel CVS file.
You can name each patch with custom names. See a CVS as an example here.
The patches will be selectable from the slider of ColourSpace, and charts will be dynamically updated.
When one specific point is measured, the charts will update from the specific patch measurements.
It will be easier to locate meter or patch generation issues.
It will have the capability to re-measure only a specific point or to delete it from the profile data, no need to repeat the whole profiling measurements. (see that zip, the errors of measurement with 100% Green patch)
The verification or profile or post-calibration will be a lot of informative and complete.
I have used ColourSpace to evaluate the post-profiling results from 1000 measured patches of many LG OLED 2018/2019 users.
They used LightSpace for 3D LUT profiling and LG Templates of DeviceControl Interface to upload the 3D LUT table internally to their OLED's.

You can see the typical 2D CIE xy but some new charts of ColourSpace; like 3D CIE xyY or Normalized RGB looking these AVSForum post here: 1, 2, 3, 4, 5, 6, 7, 8, 9, 10, 11, 12.
You can see some still pictures with higher resolution downloading that zip file.
They are available about 50 pictures inside that zip file.
Looking on the left side of the pictures, you will see the presentation of the LG 65C9 native gamut (profiling file), pre-calibrated only at 109% White, and measured with about 5500 patches.
Looking at the right side of the pictures, you will see the post-profiling verification using 1000 patches for evaluation.
The dots are colored, with green color (below 1dE), yellow (>1 - 2.3dE), and red (>2.3dE). The tangent lines show the distance from the reference target point (0dE).
Inside the zipped file, it will have an example excel file. It is a custom color patch list. The users can create and use a custom patch list for manual cal, selectable from Calibration Interface color slider.
For LG OLED Templates, PGenarator new Firmware, i1Display PRO Plus Retail support,
LG Tone Mapping or LG Hidden Diagnosis Menu, please see here.